Inspired Fashion: The Amalfi Coast
Last year I was lucky enough to spend four months studying abroad in Italy. The entire country is filled with luxurious scenery, colors, smells and tastes; but nowhere is more breathtaking than the stunning vistas of the Amalfi Coast
!
It's the first day of summer, and I'm dreaming of Amalfi. Sitting on the black sand beaches, wine cooler in hand, the hills of Positano rising behind me. Sigh. A girl can dream!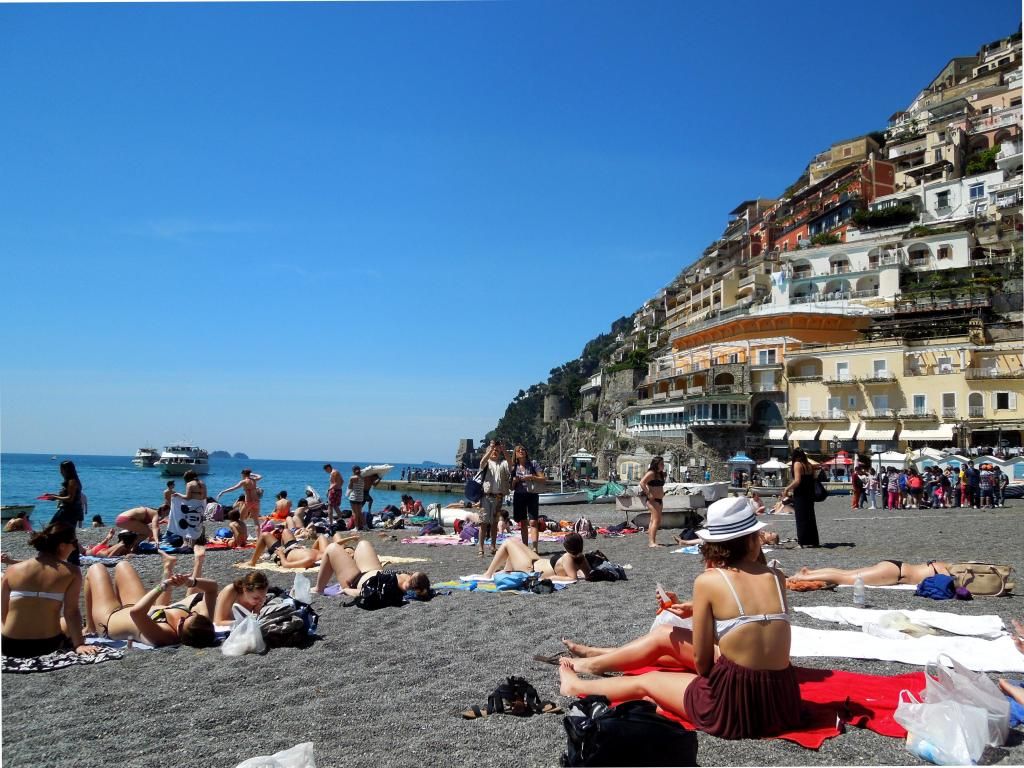 Unfortunately, jetting off the the Italian coastline is not on my horizon. So what's an Italian-at-heart to do? Put together an Amalfi inspired outfit of course!
The retro beach vibe of this outfit was inspired by the feeling of timelessness you get on the coast. The natural beauty of the islands is largely untouched. The houses clinging to the cliff faces have been there for centuries. A great pair of cat eye sunnies and a retro-striped beach bag would fit perfectly into the scenery.
Of course, when making an Amalfi outfit, your can't leave out the blues. I'm loving patterned shorts this season, and this sea-foam green pair screams beach chic. The combination of blues and greens in the jewelry is gorgeous, and reflect the variety of stunning colors you find on the coast!
Thanks for reading! Are you dreaming of a seaside escape on this first day of Summer? Let me know in the comments below and don't forget to follow Katie's Beautique on Bloglovin!
xoxo - Katie